New brand identity for Switch
Switch launches a new brand design and a redesigned website. They reflect the foundation's role to pave the way for Swiss universities into a secure digital future.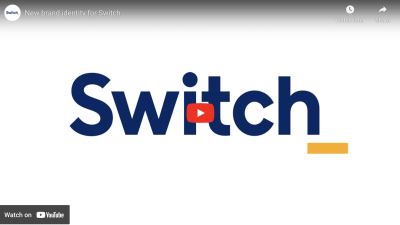 After more than twenty years, Switch is launching a completely revamped brand identity and a newly designed website. The contemporary and fresh brand design underlines the change in our role in the course of digitalisation: from an infrastructure provider to a facilitator into a secure digital future.  
Services for the benefit of universities
The foundation's first tasks included the national and international networking of universities with broadband technology and the operation of the registry for .ch and .li domain names. For a long time now, not only cyber security has played an increasingly important role. Digital identities have also come to the fore, as have the provision of cloud services, legal advice or ICT procurement for the benefit of the universities.
Bridge to our communities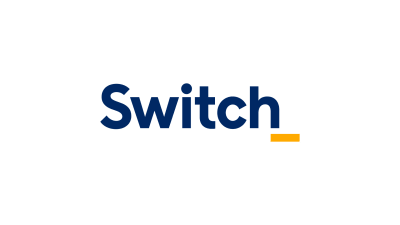 The new Switch logo appears in a fresh and contemporary design in the same blue colour with an orange accent. However, the name Switch is no longer written exclusively in capital letters. The recognisable element of the logo is the orange "Bridge". It builds a visual bridge to a secure digital future and symbolises the trusting collaboration with the education, research and innovation community as well as with the Swiss economy.  
New website
The website remains the central entry point for all interested parties. It presents itself in a new design with leaner and more compact content. Users will find the information, contacts or communities relevant to them more quickly. Another new feature is a prominent overview of upcoming events.
Insights from Our Day-to-Day Work